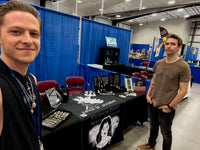 Who are the Kings of Alchemy?
The Kings of Alchemy are a jewelry brand that specializes in designing and creating jewelry based on mythology from various cultures. Based in the heart of Salt Lake City, Utah, we ship worldwide and can take care of your custom design ideas.
Meet the Team
Testimonials
Super cool. Reminds me of kings from ancient ruins. Really interesting and different. Love it.

Spanky
This pendant is so beautiful in person and has become my favorite, it has a nice weight to it and the details are amazing... I would definitely recommend getting one, and I look forward to buying more pieces in the future...

Debra
Very nice, quality piece made well.

yourgopher
Mythology based designs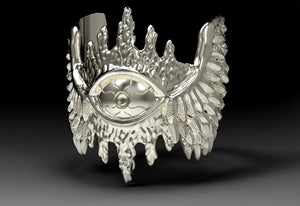 Hypnos of Lemnos
Hypnos, the God of Slumber. Resides in the underworld on the dream island of Lemnos, from which the River Lethe flows out. Brother to Thanatos, Hypnos is a peaceful god, known best for his history of tricking Zeus himself twice. Most famous of these tricks was putting Zeus to sleep and changing the tide of the battle for Troy in favor of the Danaans. Once Zeus was asleep, Poseidon himself offered aid to the Danaans, securing victory.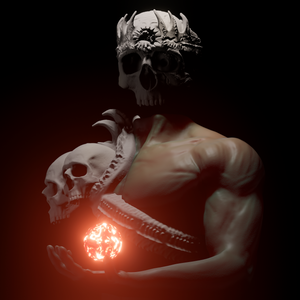 Torment of Hades
Hades, the god of the underworld. Shepard and keeper to lost souls. This burden is grand, as these souls constantly bang and crash not only on the gates of hell, but at the psyche. How much more can be endured before they force themselves out?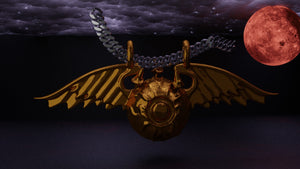 Brynhildr's Protection - Valkyrie Pendant
Valkyrie in Old Norse means "chooser of the fallen." For in battle, the Valkyrie (mortals bestowed upon them great power by Odin himself) would choose those most worthy among those who had fallen. The chosen few would go to Valhalla in Asgard to prepare for coming battle of Ragnarok. They could also change the tide of battle with a single blow, as was the fate of Brynhildr when she mistakenly killed the wrong king in battle. Don't make the same mistakes as Brynhildr, let her guide you.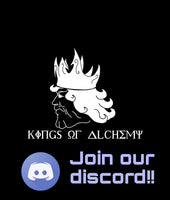 Our discord community
Have questions for us? Or maybe you need some help with jewelry, 3d printing, casting? Check out our Discord and get to know us, check our progress on current projects, talk to us about your design ideas and watch us as we make them come to life!
DISCORD LINK
SHIPPING AND PROCESSING TIMES
Since EVERY piece is hand designed and hand crafted right here in Utah, please allow 2-3 weeks for processing and shipping.